We are thrilled to announce that last night our flagship project Burwood Grand has been honored with the Mixed Use category award at the prestigious annual awards presented by Urban Taskforce.
Situated in the heart of Burwood, Burwood Grand has set new standards for mixed-use developments, offering a seamless blend of residential, commercial, retail and council spaces that enrich the community's urban experience.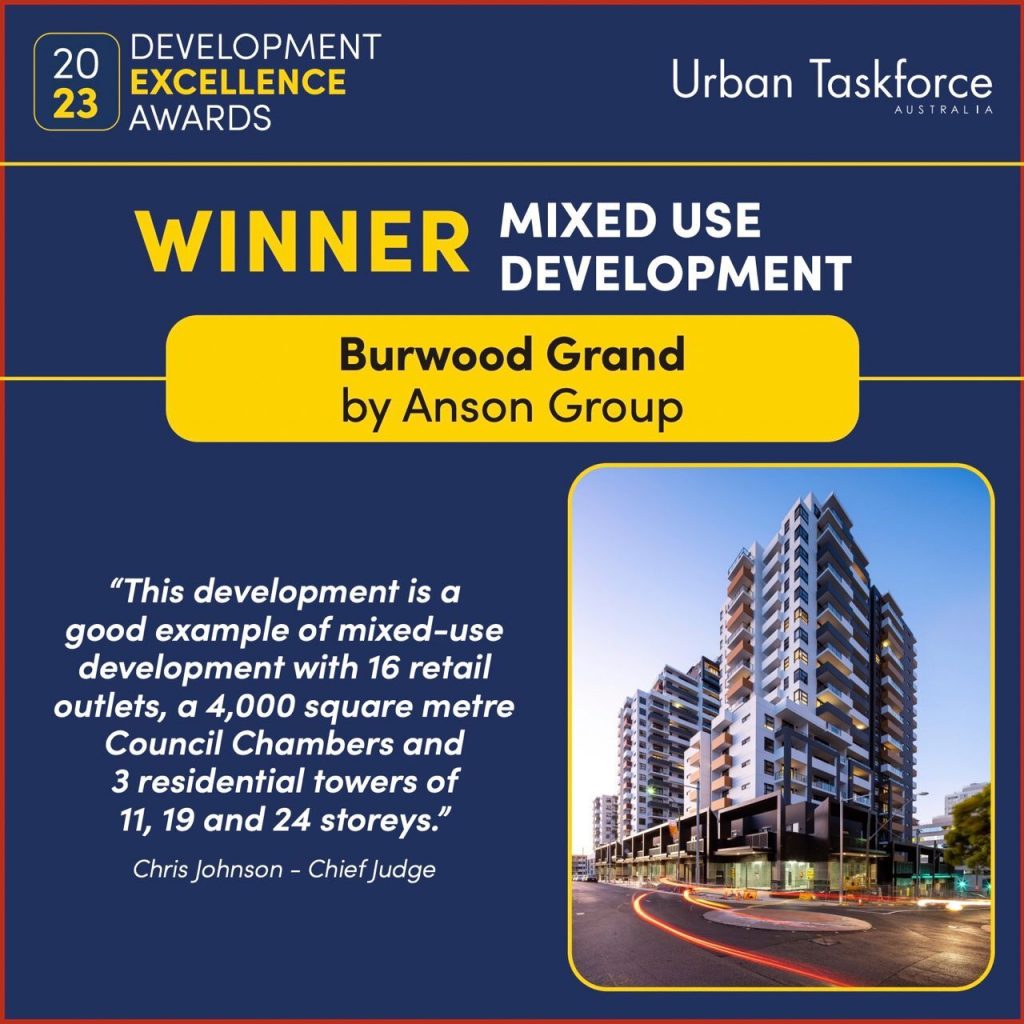 We would like to extend our heartfelt thanks to the Urban Taskforce for this recognition and to our exceptional team for their hard work and dedication that brought this project to life.
This award is a testament to our commitment to delivering excellence in construction, and we are immensely proud of the positive impact Burwood Grand has made in the local community.
Congratulations to all the other deserving finalists and winners last night at the wonderful awards show and together, we will continue to improve and set new benchmarks for quality in Australia's built environment.

See the all the winners including us on the Urban Taskforce awards website.