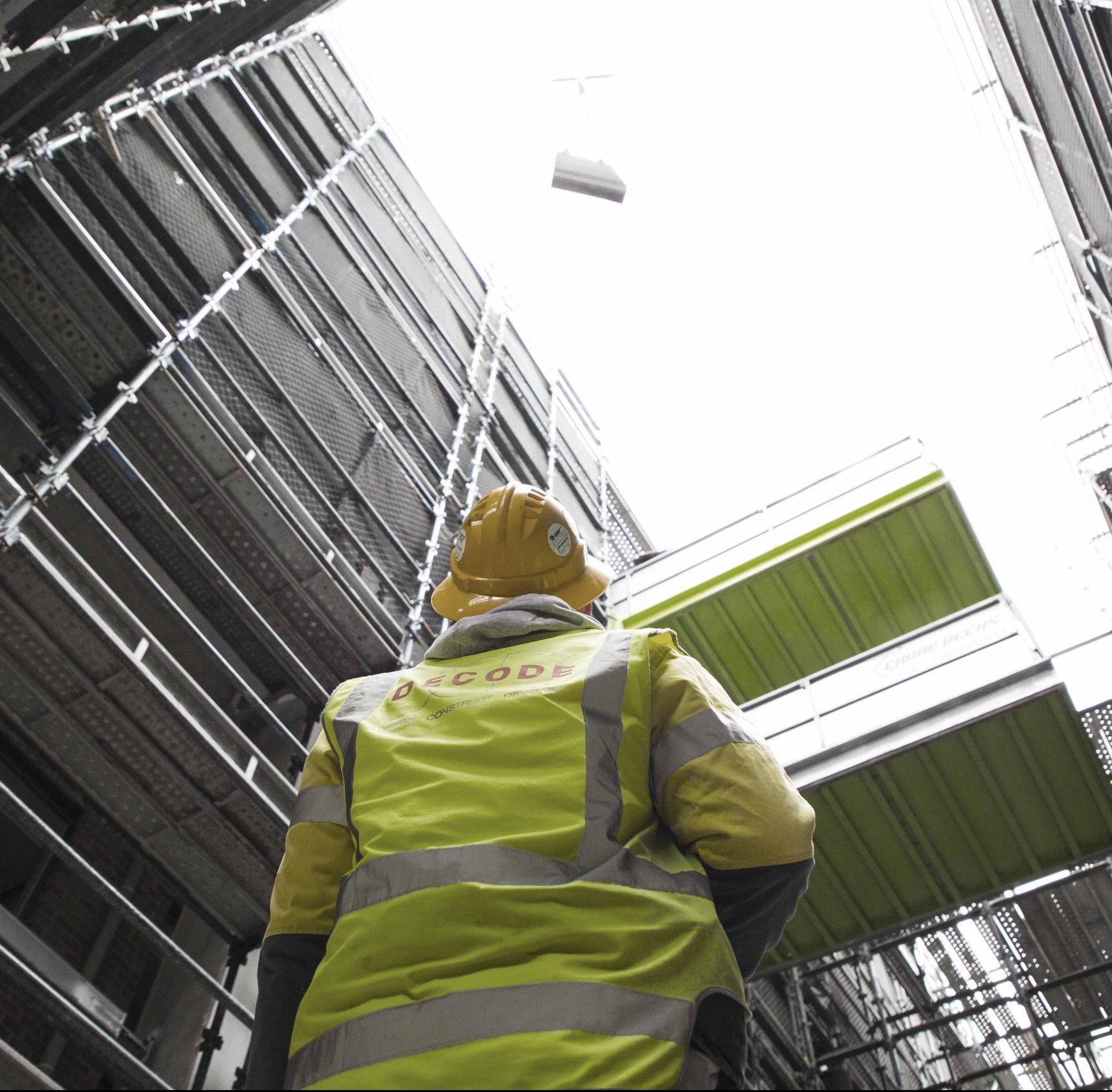 OUR MISSION
Opportunities for
everyone

.

Our mission is to be an inclusive organisation where professionals with career ambitions in construction can grow and excel. We provide opportunities to people based on their aspirations and dreams. We receive more engagement when we provide people a platform to achieve who they envision to be.

With an ever-growing team, we have constructed over 2,100 units and were ranked 1st in Construction on the 2018 Australian Financial Review's Fast 100. Our success is testament to the value of building a team of exceptional individuals who are able to aspire to excellence and uncompromised delivery.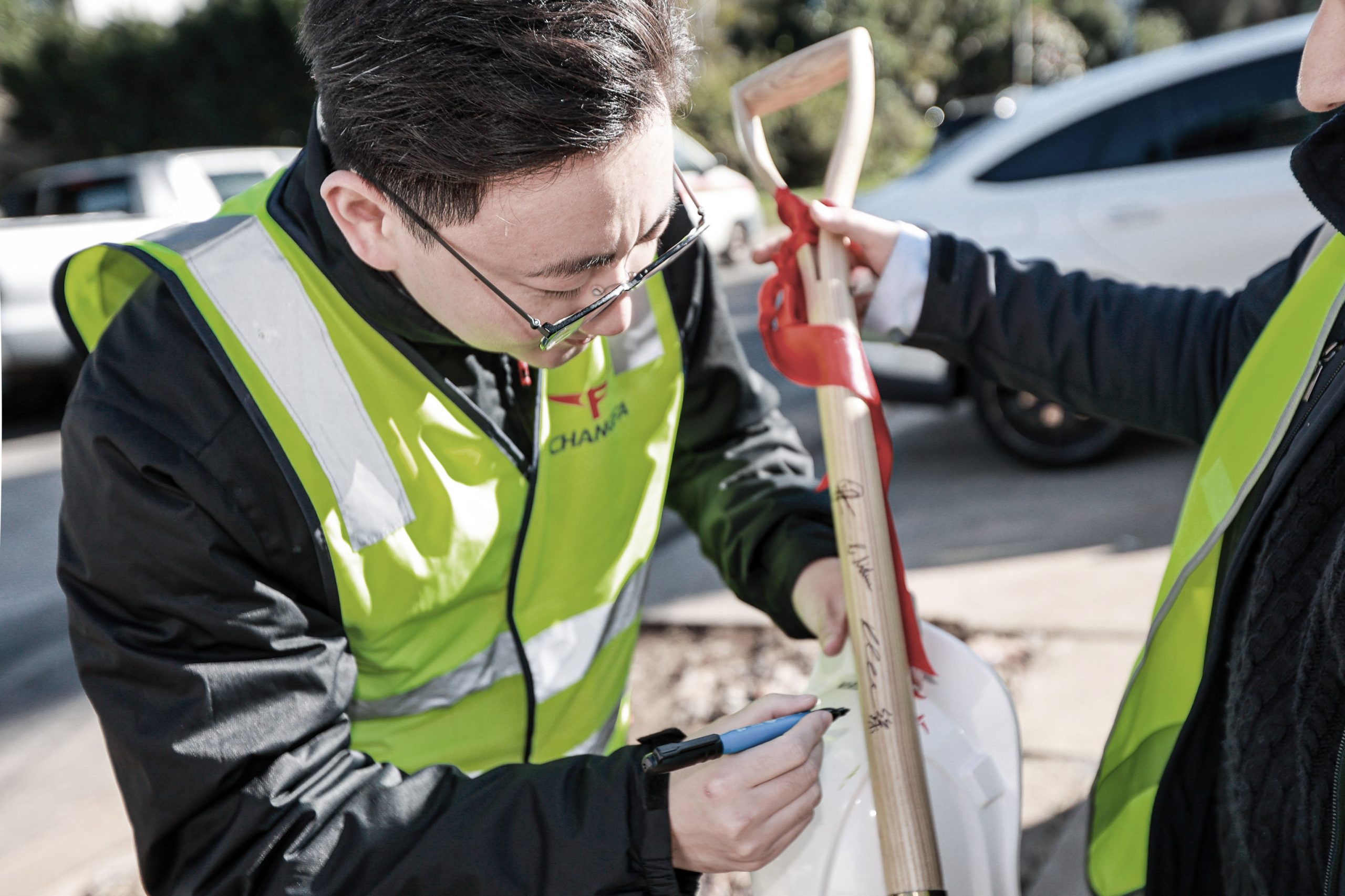 Our Vision
1

A partnerships-based construction leader.

Our vision is to be a partnerships-based construction leader that is safety focused, profitable, sustainable and provides a high-quality service to our clients.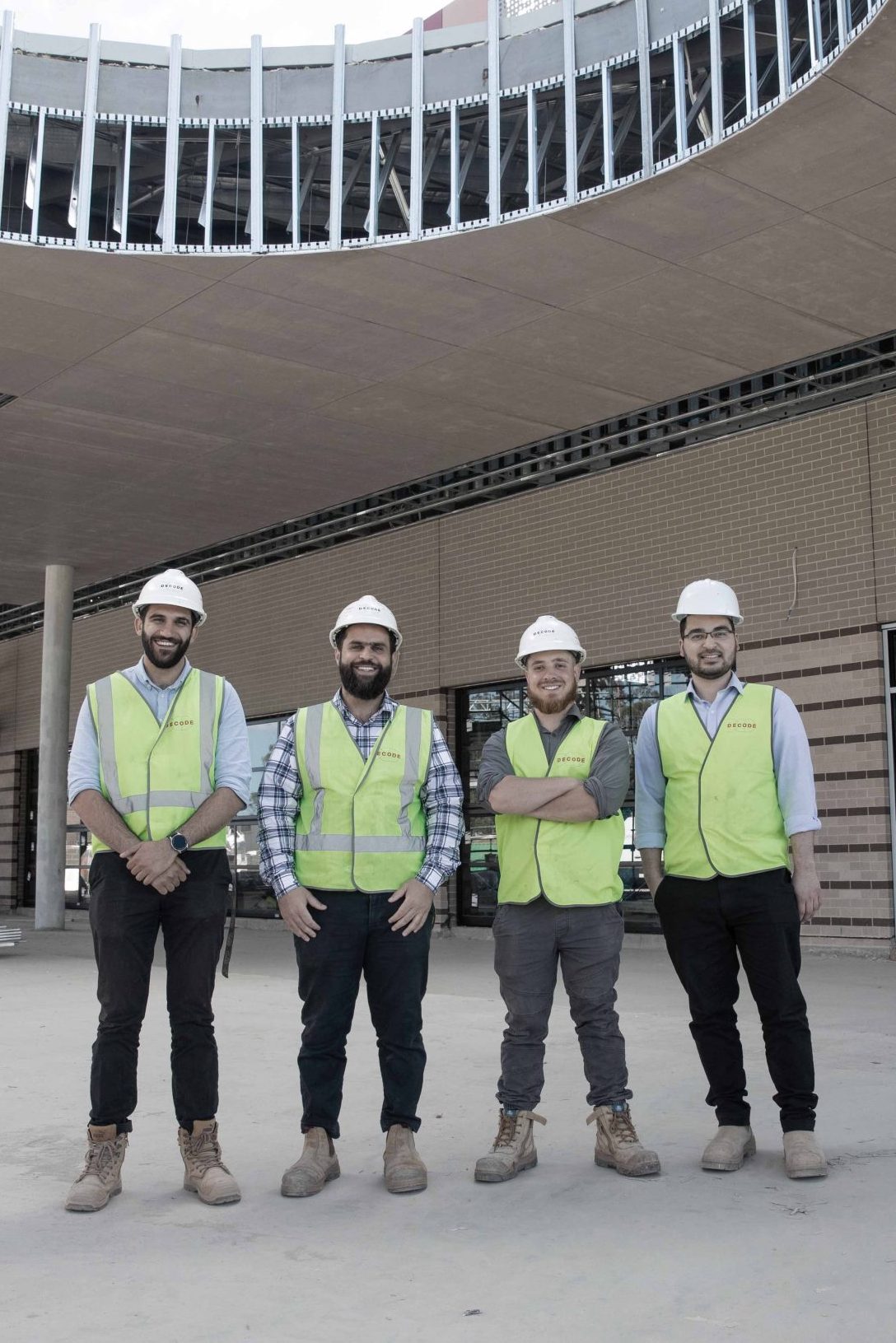 Our Vision
2

We value people and relationships

Our first client is still working with us. This is a testament to the values we hold. We value outcomes based on client satisfaction even when dealing with unique, complex and challenging situations throughout the lifecycle of the project.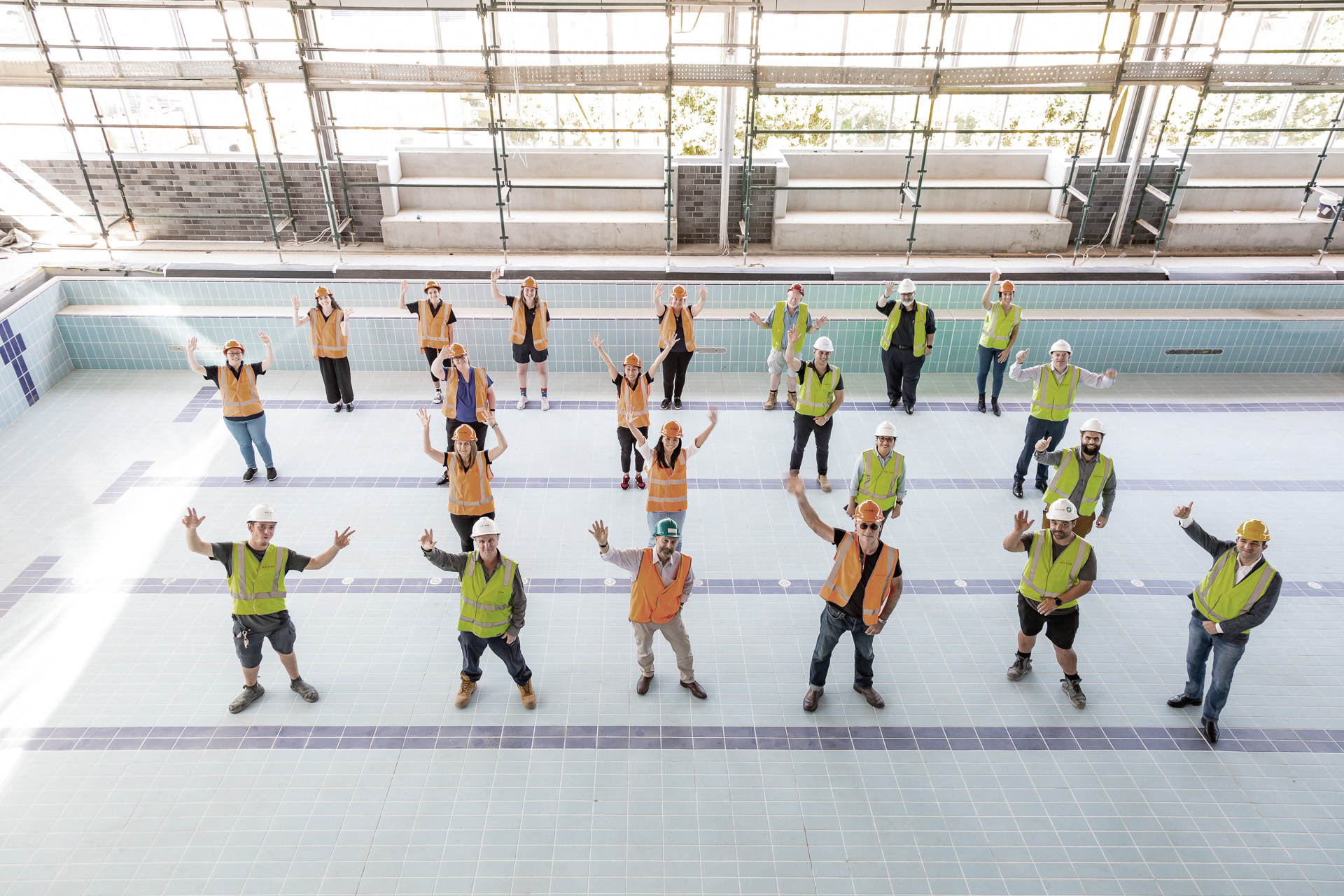 Our Vision
3

We are safety focused

One of our core values is "Commit to Care". It is a set of shared attitudes, beliefs and practices held by everyone within our business. It is a safety-first culture that unites everyone within the company around common goals to measurably reduce near misses and incidents; and to create an environment where everyone cares for each other.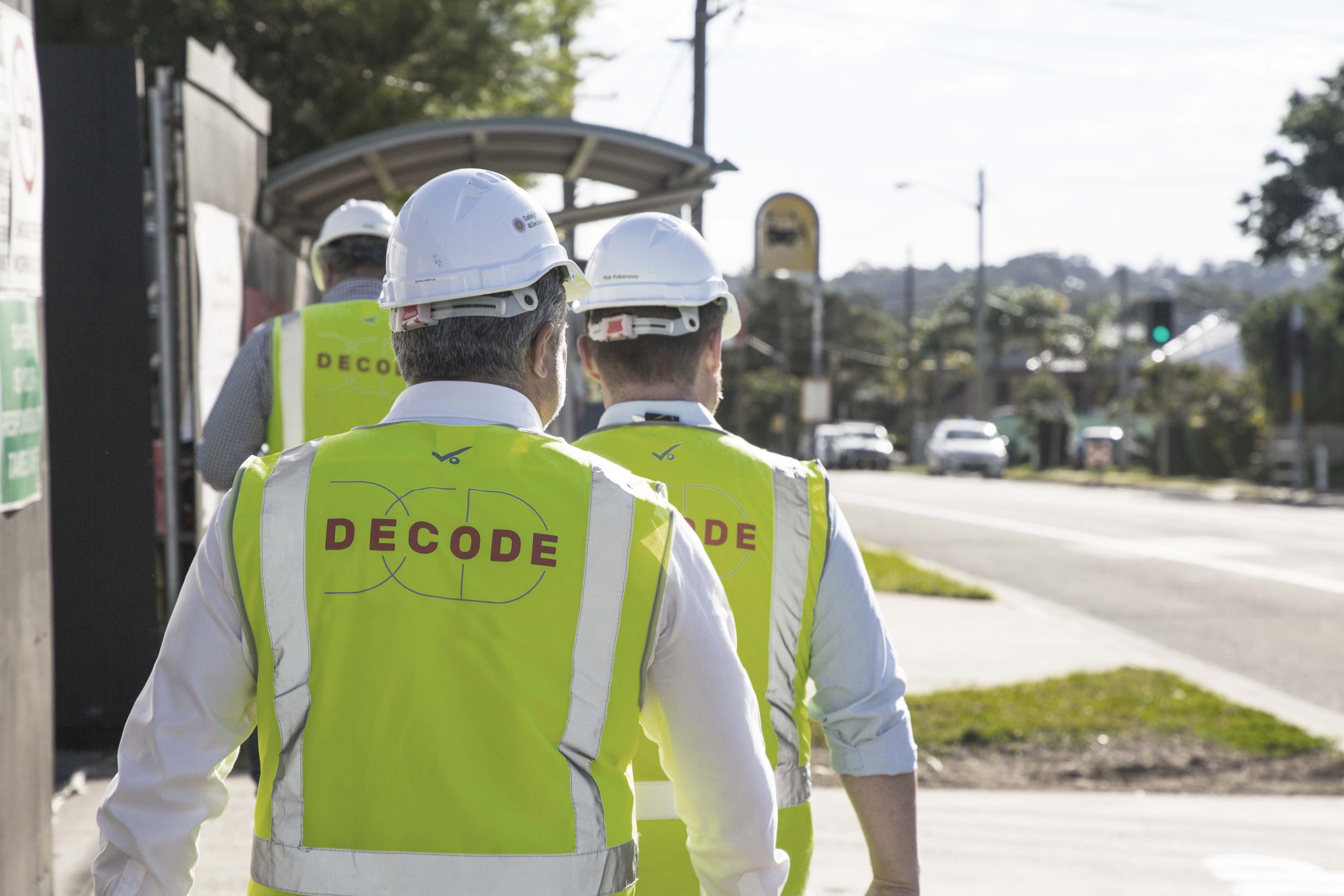 Our Vision
4

Profitability follows accountability

We believe profits are an outcome of accountability for meeting our quality standards and aspiring to deliver value management in all our processes. We guarantee our buildings will meet clients' expectations. We provide a unique customer care team to work closely with clients on handover and commissioning.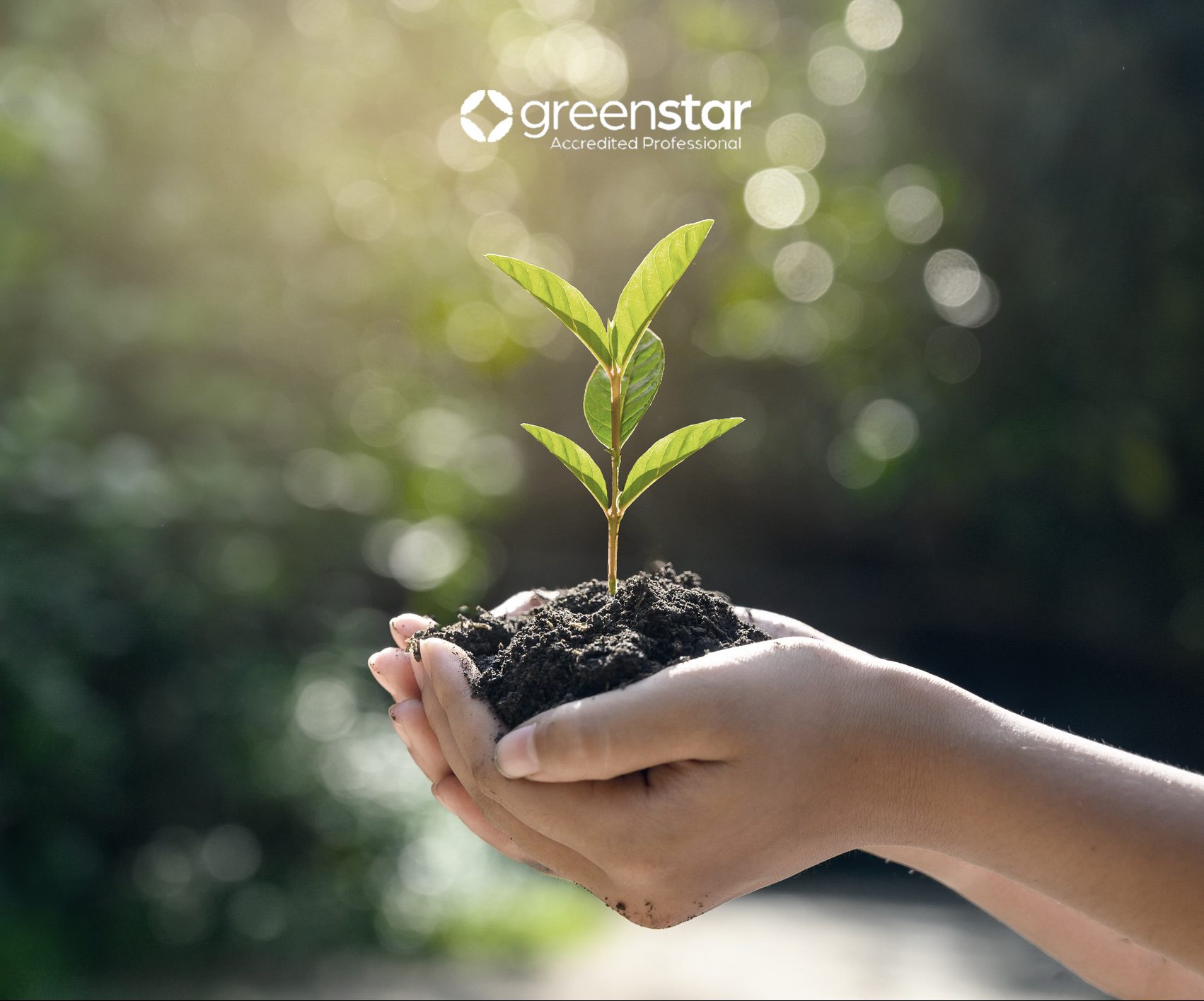 Our Vision
5

Sustainability is a core requirement

Our focus is to create sustainable , environmentally-friendly buildings that run efficiently. We aim to position environmental sustainability at the core of what we do. By working with our clients, consultants and subcontractors early in the design and construct process we can implement environmental solutions into the project more effectively.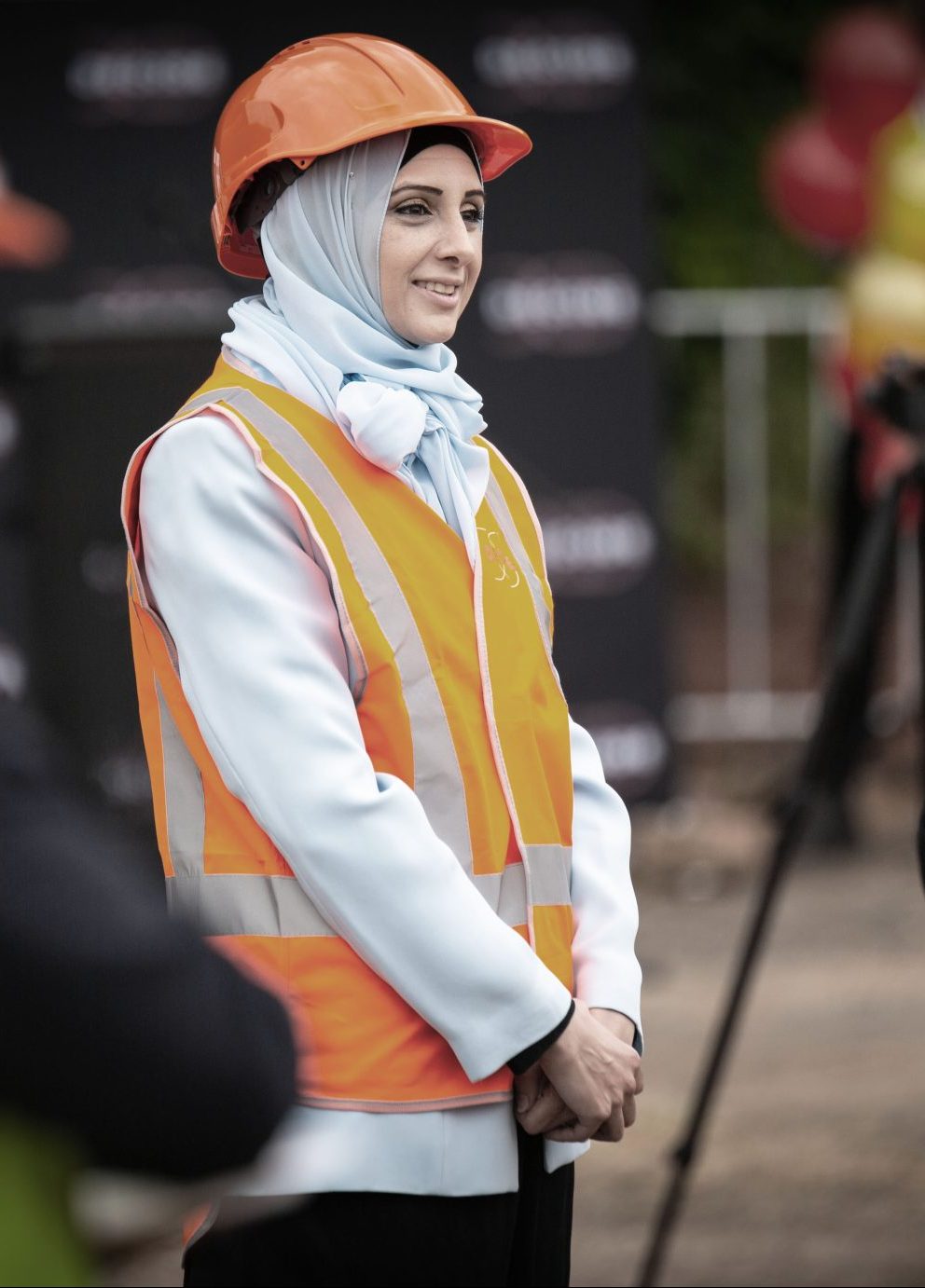 Our Vision
6

Diversity is our biggest asset

The diversity of our employees is our greatest asset. We have a multinational workforce of highly-educated staff from more than 25 nationalities. This brings a variety of perspectives and creates unique, dynamic approaches that deliver better outcomes and experiences for all.
PASSION
CREATIVITY
INNOVATION
PASSION
CREATIVITY
INNOVATION
LIFT AS ONE

United under one vision, we work with our clients and partners to deliver excellence.
GO THE EXTRA MILE

We challenge ourselves to go above and beyond in pursuit of quality and to achieve our client's vision.
COMMIT TO CARE

We are committed to sustainability & customer care and above all, the safety and wellbeing of our clients, partners and teams comes first.
DELIVER EXCELLENCE

We promise, we deliver. We always strive to produce the best possible outcomes for our clients with no compromises.
Decode doesn't just build buildings - we deliver our clients' vision. With a dynamic and diverse team based in Sydney, we're driven by innovation, commitment, and a mission to deliver excellence. From commercial high-rises to educational institutions, we operate across the entire spectrum of the construction sector.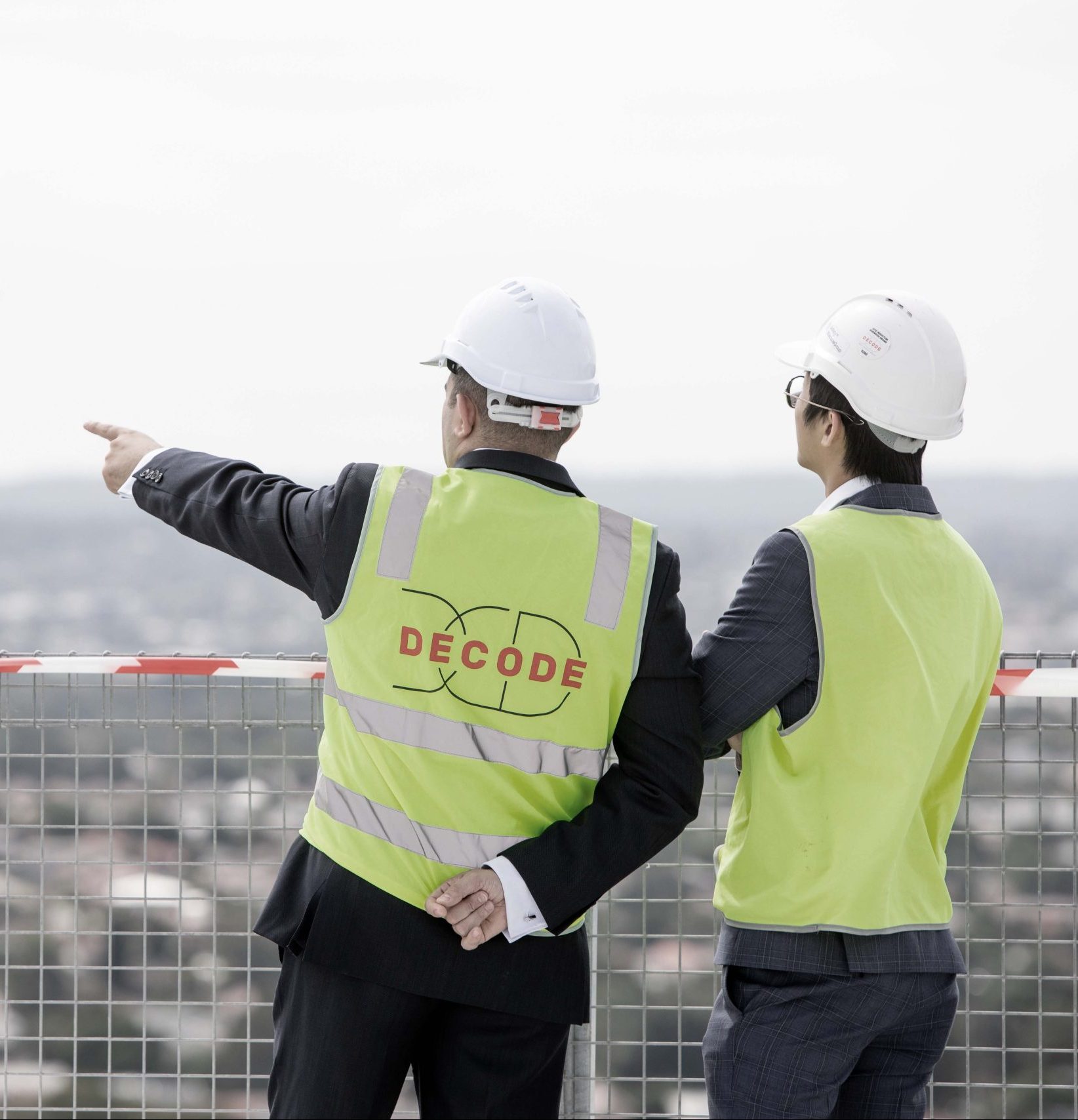 1

Creating shared visions.

Every project is an opportunity to bring our clients' visions to life. With a focus on creating shared visions, we work closely with our clients to understand their ambitions and transform them into functional, sustainable, and visually striking spaces that are a joy to live, work and relax in.

2

Building long-term partnerships.

At Decode we build partnerships. We understand that our clients' investments are more than just financial—they are a reflection of their dreams. Our unwavering commitment to our clients is why they come back to work with us time and time again.

3

Lift as One, Commit to Care, Go the Extra Mile & Deliver Excellence

Our core values underpin everything we do. By living our values every day, our team is empowered to deliver optimal outcomes to our clients.
A
leading

Sydney-based construction company founded in

2008

.
Founded in 2008, Decode started off as a construction company that has since expanded to become experts in engineering and design as well. Quality construction lies at the very heart of what we do and today we look forward to an exciting future across a diverse range of sectors.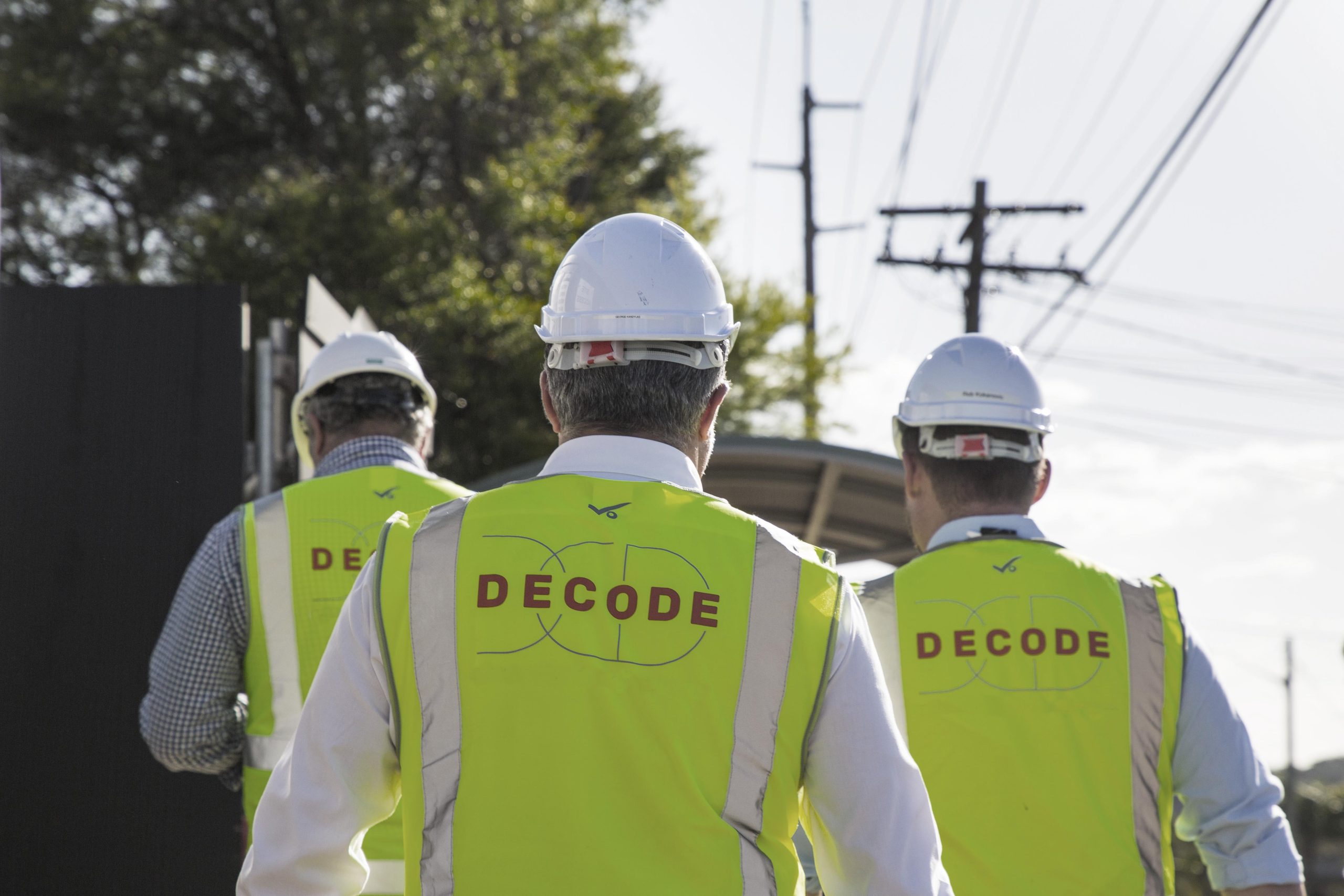 2008
Founding
– Established in 2008 by Sam El Rihani.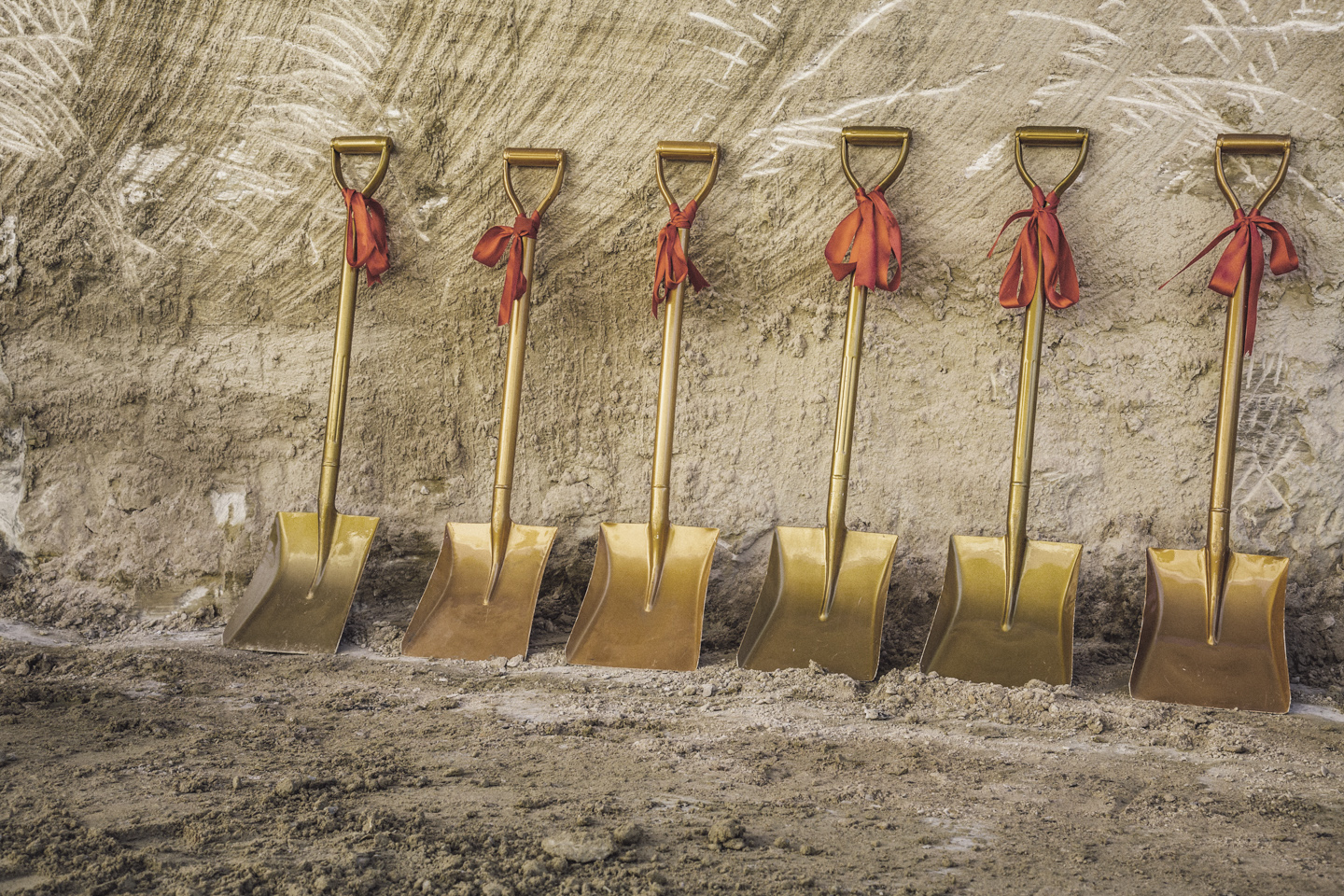 2010
Our first steps
– We are awarded our first three live residential projects in metropolitan Sydney.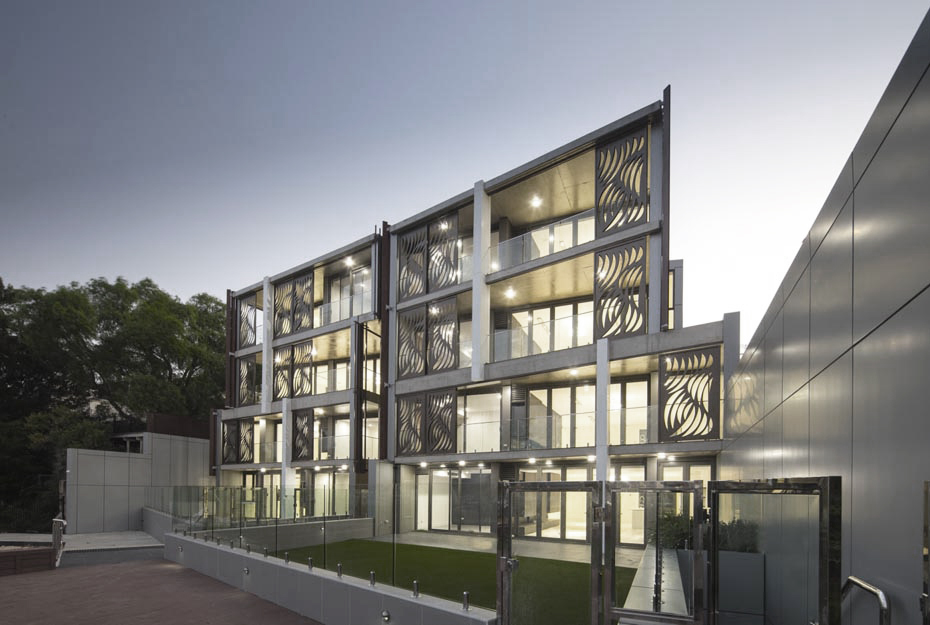 2012
Delivering excellence
– We deliver our first high-end luxury residential project in Drummoyne with 11 boutique apartments.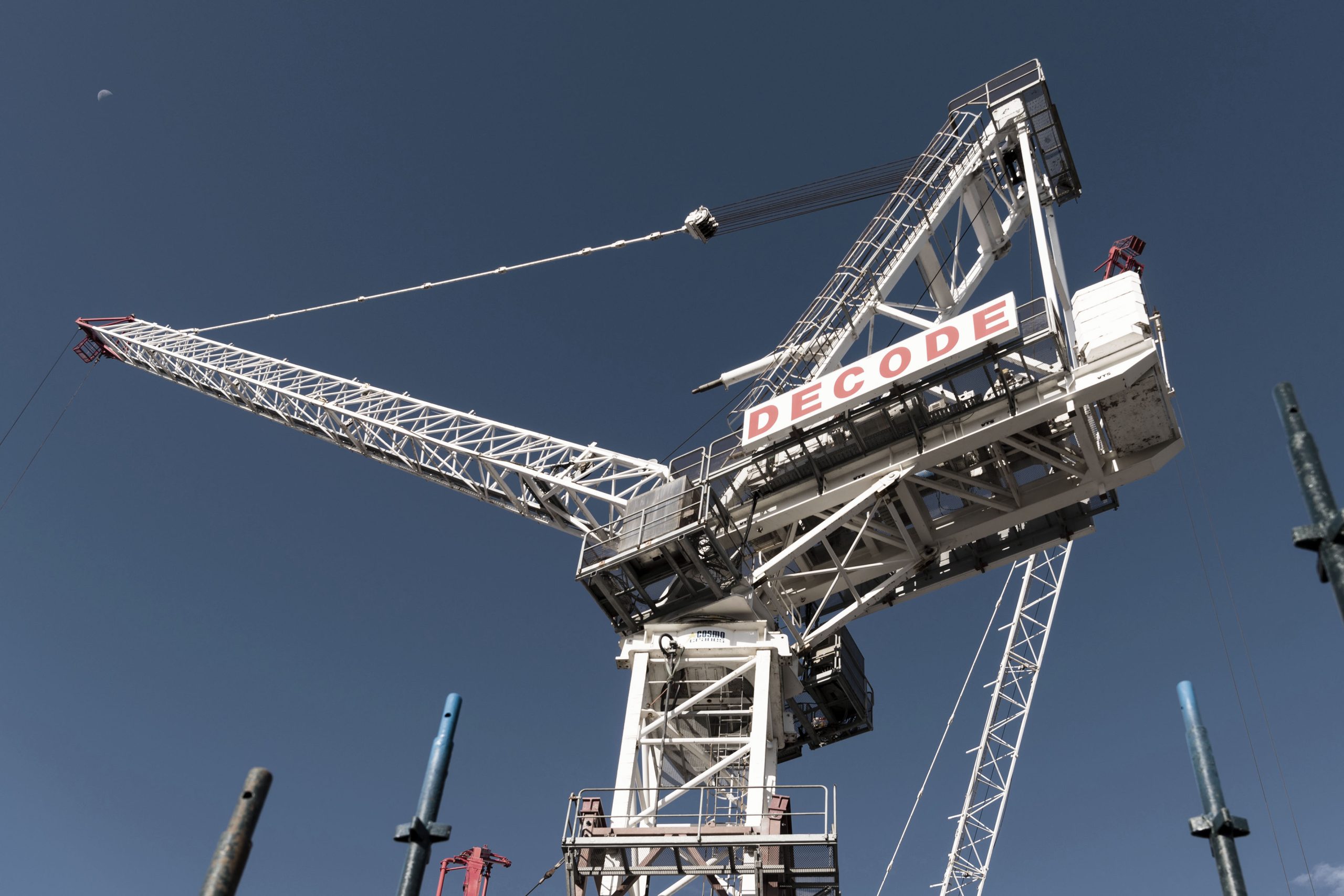 2014
Establishing the Decode Difference
– With a firm foothold in the residential sector we have built a reputation for reliability and excellence.
– In acknowledgement of our growth and success, we rebrand to 'Decode' which stands for Design, Construct and Develop.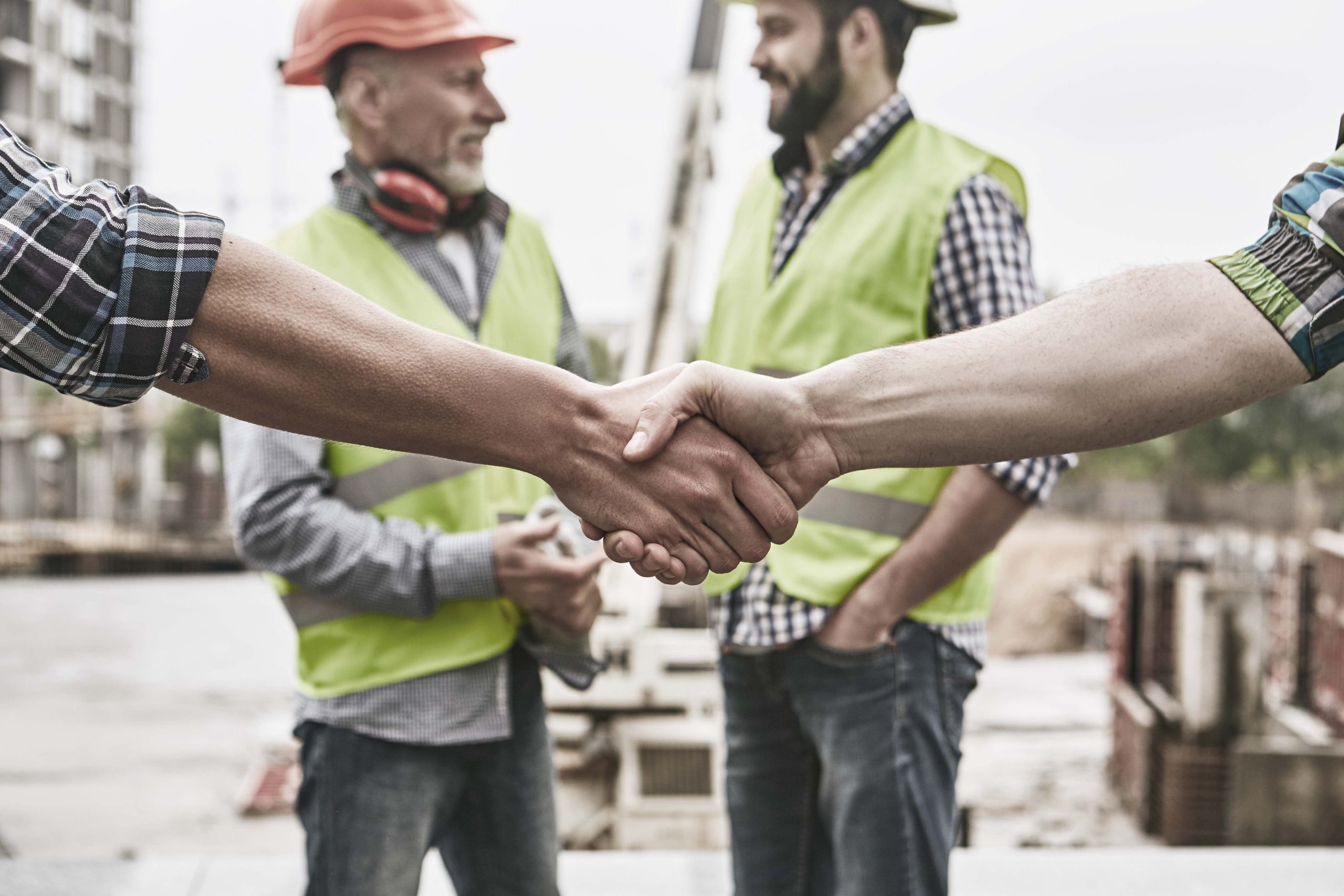 2016
Creation of the Small Business Alliance
– Decode joins forces with a number of small business alliances including Stable Formwork, Quality Labour Hire, Structural and Civil engineering and Tools and Fire Equipment to 'de-risk' the delivery process.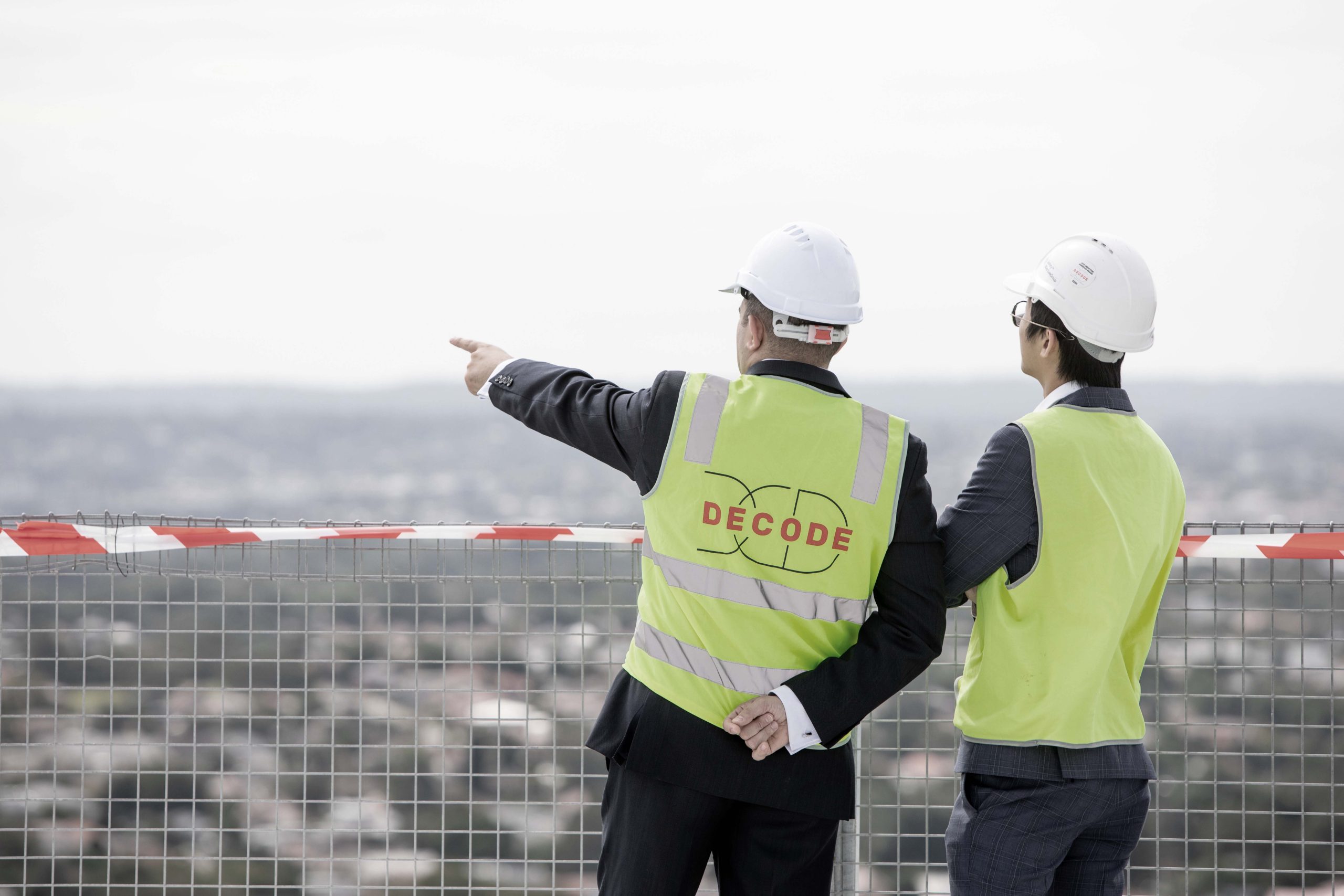 2018
A diversified future
– We embark on an ambitious new diversification strategy, with a new focus on entering the commercial, industrial, sports and education sectors.
Awards and industry recognition
– Our innovative diversification strategy wins us first-place in the construction industry on the 2018 Australian Financial Review's (AFR) Fast 100 List, with a revenue of nearly A$140M and a three-year average growth rate of ~150%.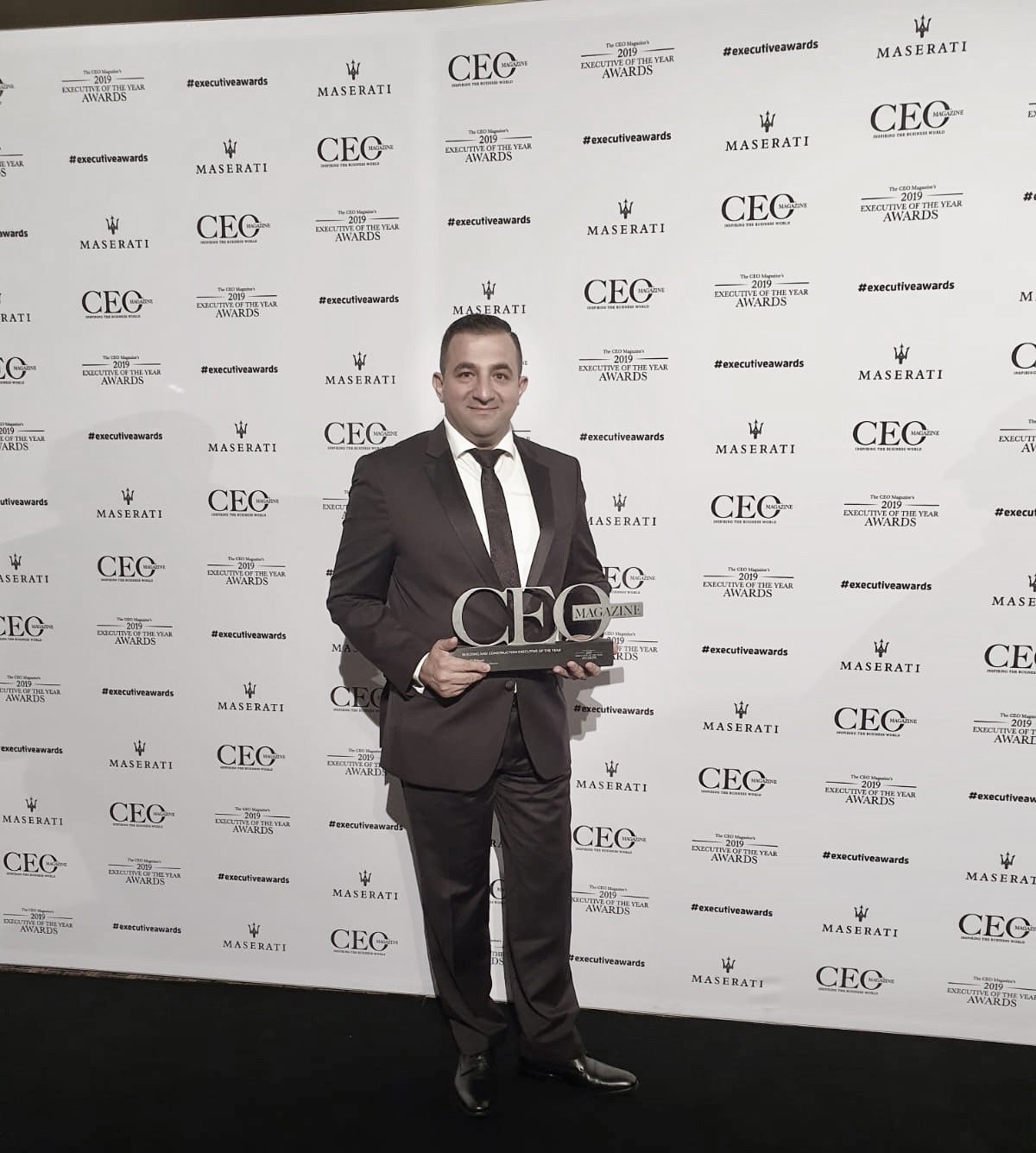 2019
Passing with flying colours
– Decode achieves NSW Government Contractor Prequalification and Best Practice Accreditation for building works valued at $1M – $10M.
Awards and industry recognition
– Residential project, Pinnacle Miranda is named a FINALIST in the 2019 Urban Taskforce Awards.
– Founder and CEO Sam El Rihani is awarded the 2019 CEO Magazine Building and Construction Executive of the Year.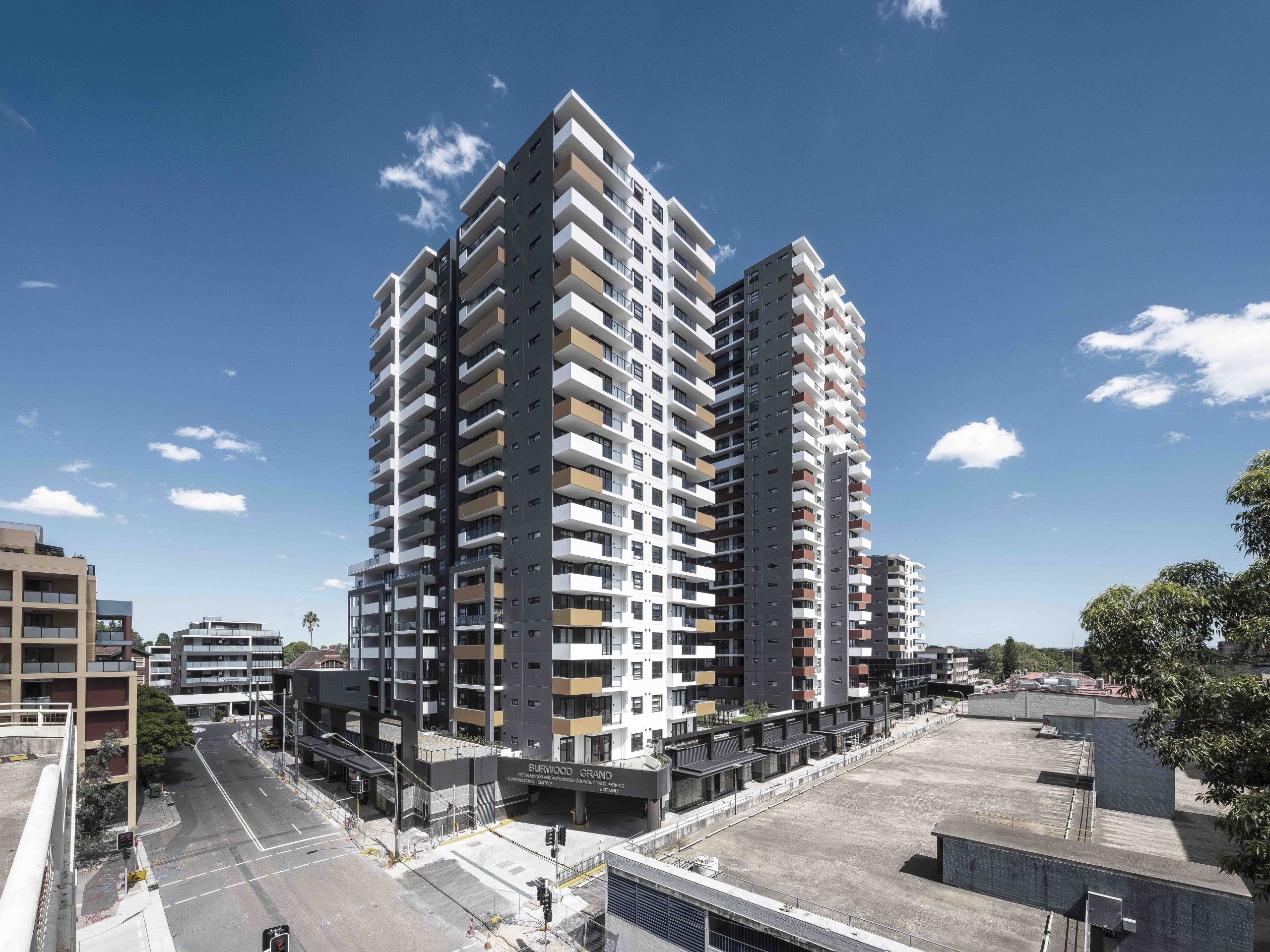 2020
A milestone delivery
– We complete our first flagship project, Burwood Grand, Burwood. In addition, we finish our first set of projects in diversified sectors like Wentworth Community Housing and Huntingwood Industrial Warehouse.
Ellipse Property founded
– Ellipse Property Group was founded in early 2020 with the vision of continually improving the groups development services and our commitment of creating spaces to enhance everyday experiences.
Awards and industry recognition
– Decode places Top 30 on the 2020 AFR Fast 100 List achieving 72% year on year growth FY2015-19.
– Homebush Lofts III is named a finalist in the 2020 Urban Taskforce Awards.
2021
A second milestone
– Completion of our second flagship project, Grande Bay Estate, Pyrmont.
Awards and Industry recognition
– Royal Lifesaving Aquatic Centre, Denistone East, WINNER at Master Builders Association (MBA) Excellence in Pools Awards for Commercial Pools, Open Price Category.
– Grande, Pyrmont Bay Estate, WINNER at Urban Taskforce Australia, Development Excellence awards for Low-Rise Residential Development.
– Grande, Pyrmont Bay Estate, FINALIST at Master Builders Association (MBA) Excellence in Construction awards.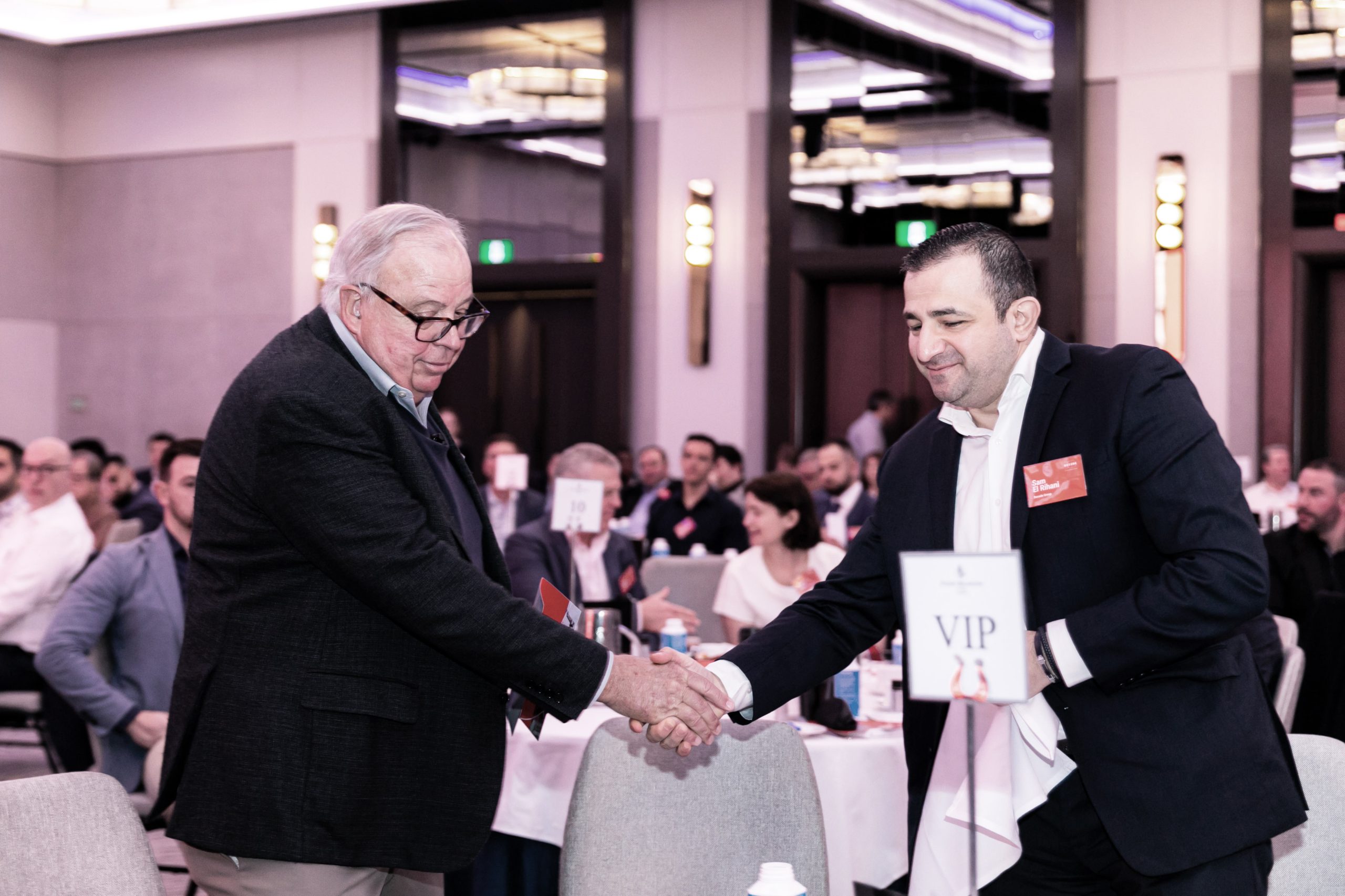 2022
iCIRT rated builder
– Decode is one of the first 19 businesses to achieve a gold star rating under the new iCIRT rating system by Equifax that provides comprehensive unbiased reviews on organisations within the construction and property sector.
OFSC Accredited
– We achieve accreditation with the Office of the Federal Safety Commissioner, opening the door to exciting new opportunities in the government sector.
Awards and industry recognition
– Millard Place | The Terraces, Glebe WINNER at Urban Taskforce, Development Excellence awards for Low Rise Residential Development Metro.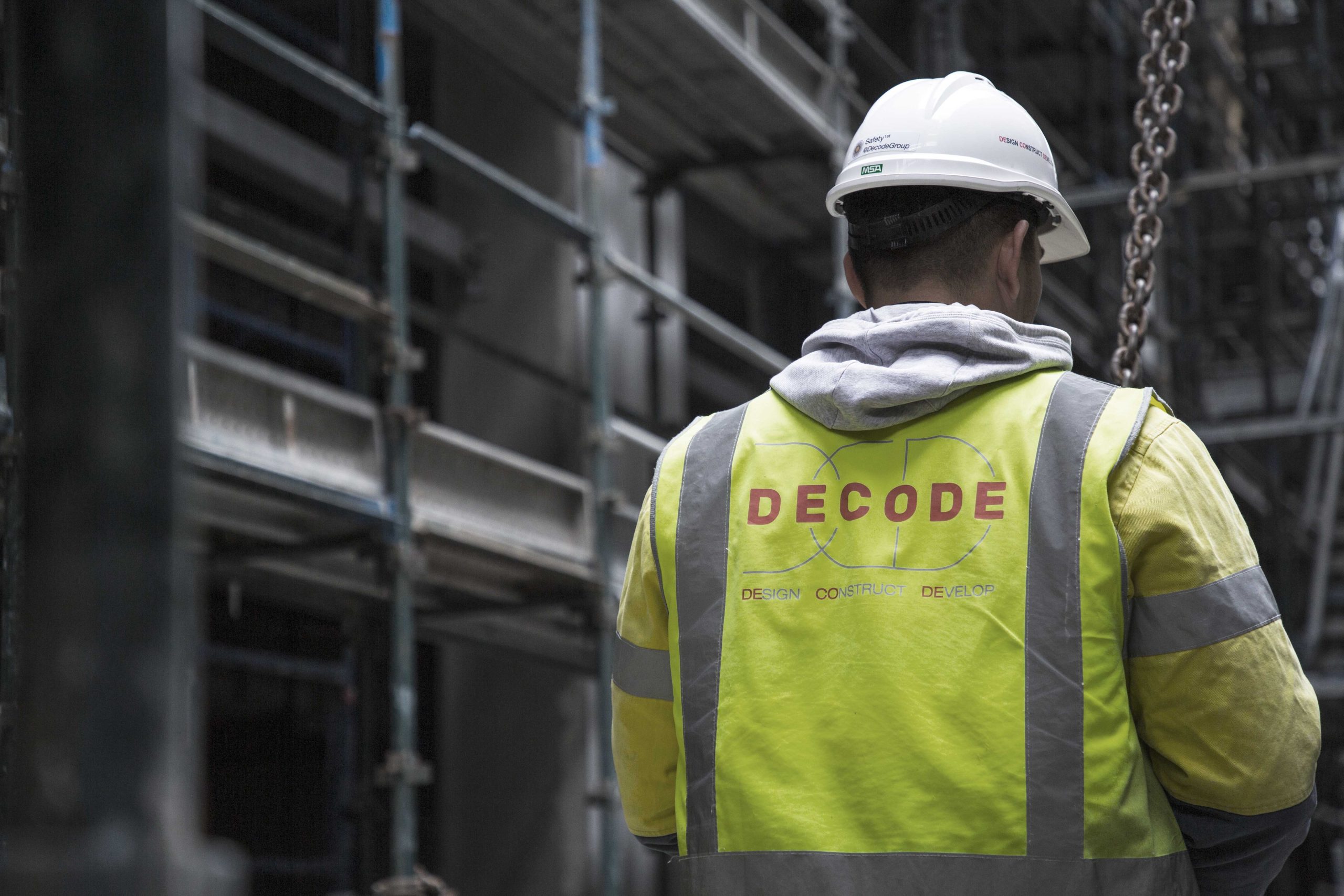 2023+
With a growing pipeline of diversified projects, Decode continues to expand our team for 120+ skilled industry professionals who are dedicated to delivering high quality projects across varied sectors.
We aim not just to achieve, but to
inspire

.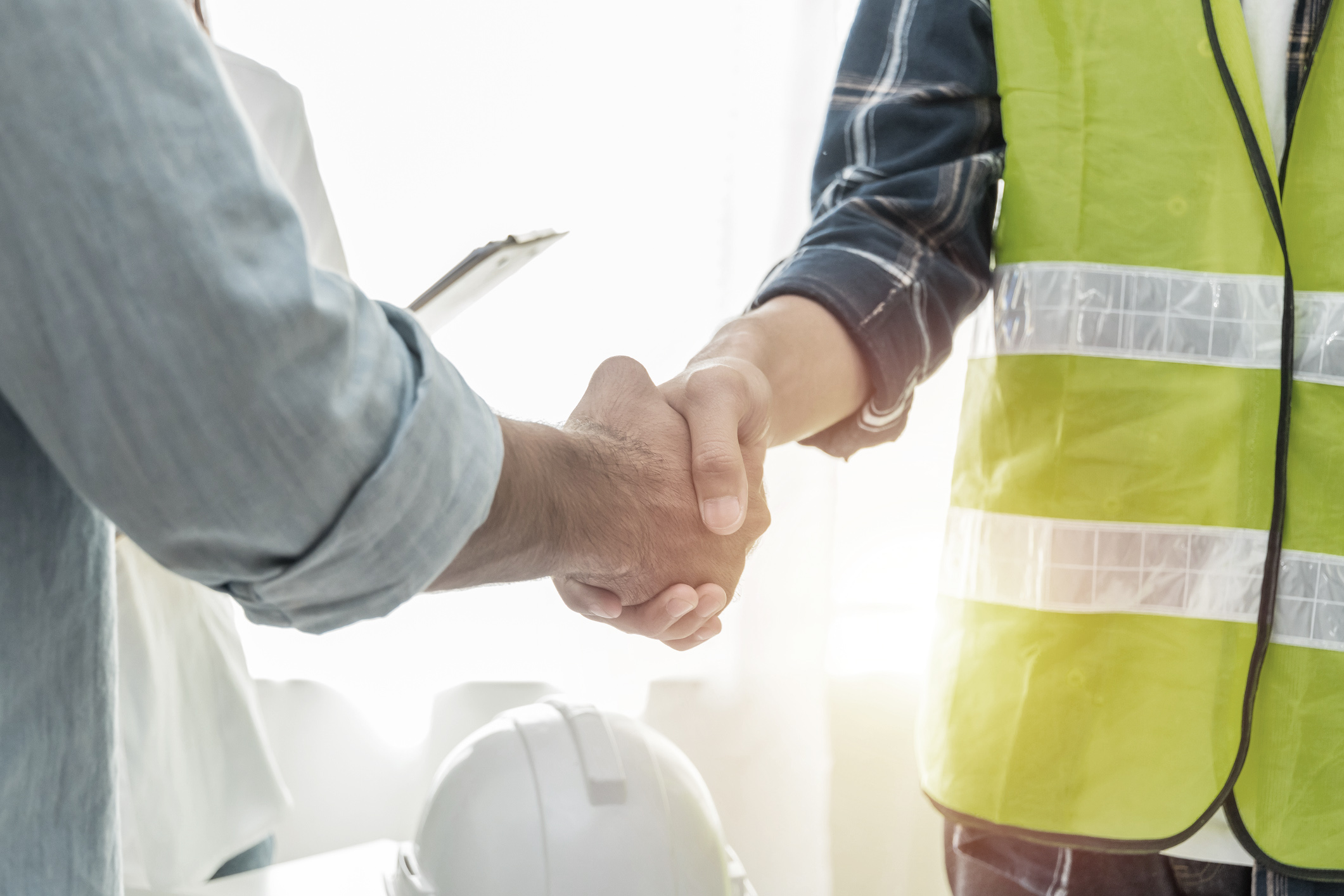 "We were very pleased with the quality of their work, their communication and experience which resulted in a quality value add for our company."
MAPLETREE LOGISTICS TRUST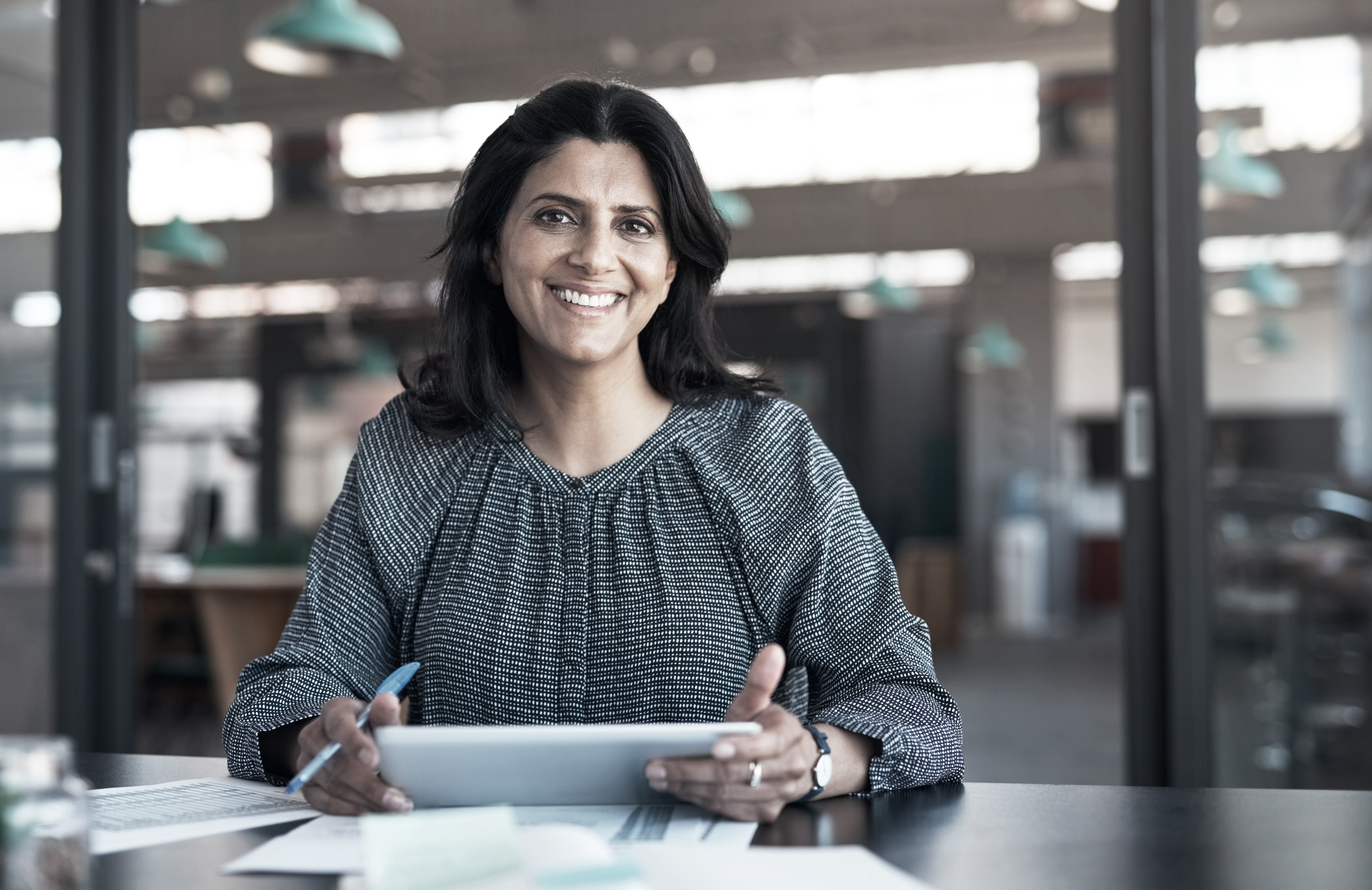 "From inception, decode presented a clear vision of the project and the expected outcomes they needed to achieve."
CBA GROUP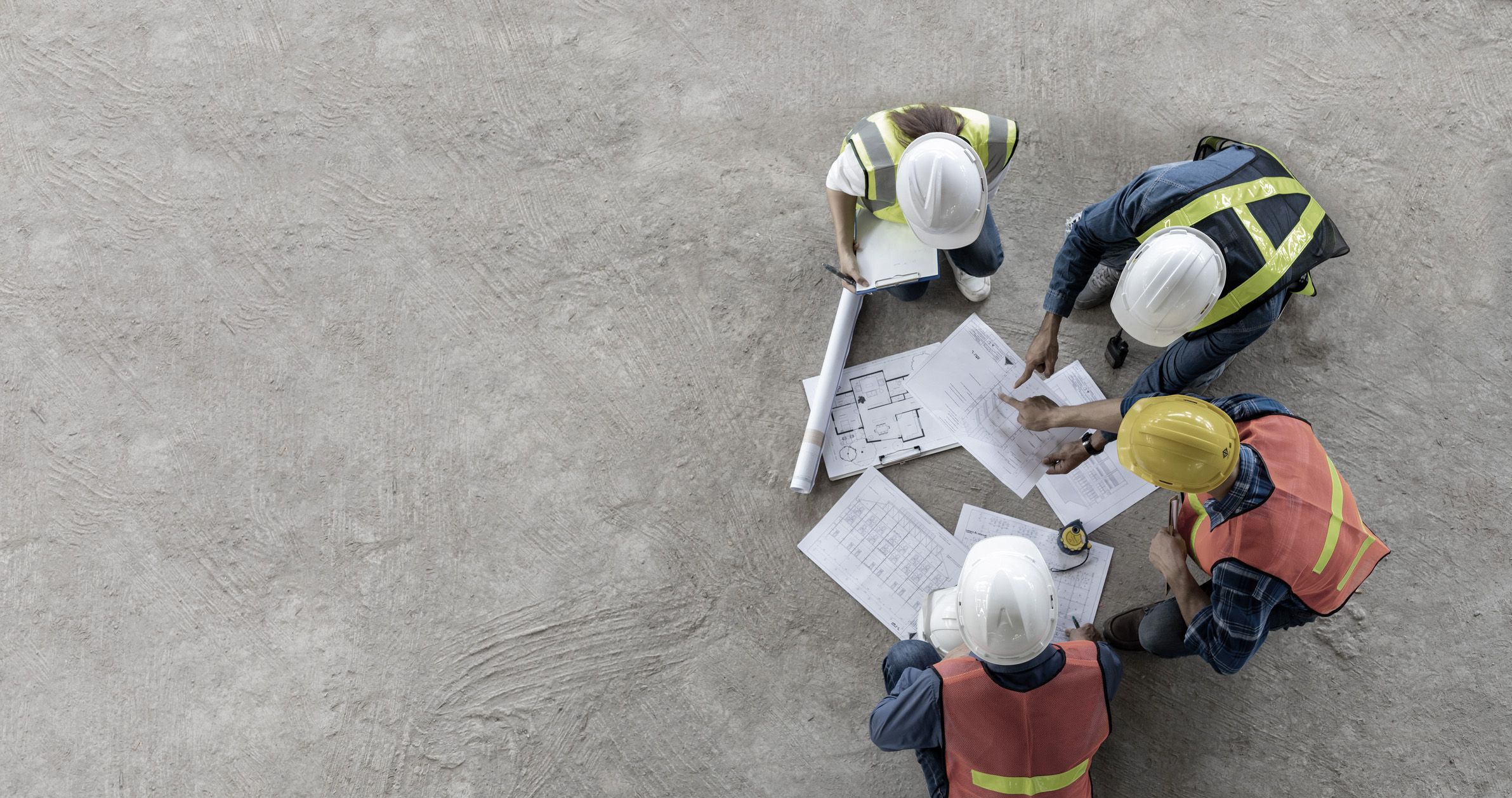 "Decode and their team have demonstrated their capabilities, technical expertise, management skills and an always collaborative approach in the delivery of this project."
DMW MANAGEMENT SERVICES